Not everyone is able to afford spending hundreds or even thousands of dollars on coloring their hair. With some people having financial difficulties and possibly also mental health challenge, we as hair colorists have to capabilities to make look and feel better without breaking the bank.
There are a multitude of single application global and dimensional techniques that require minimal service time, negligible upkeep that can be used whether the hair is with or without white strands. With a little creative flair and some technical knowledge from the stylist/ colorist easy to care for, yet very chic looks can be custom tailored for every woman.
BUDGET FRIENDLY BALAYAGE
Dull hair or tired of the way it appears? Try one of the many single application dimensional services: with partial highlighting or spot balayage, light or dark tones can be introduced on the lengths of the hair to add life, movement, volume and shine. Add a simple, effective, hair, skin and environmentally friendly hair care routine such as the one recommended by WORLD HAIR & SKIN and you will feel like floating on air!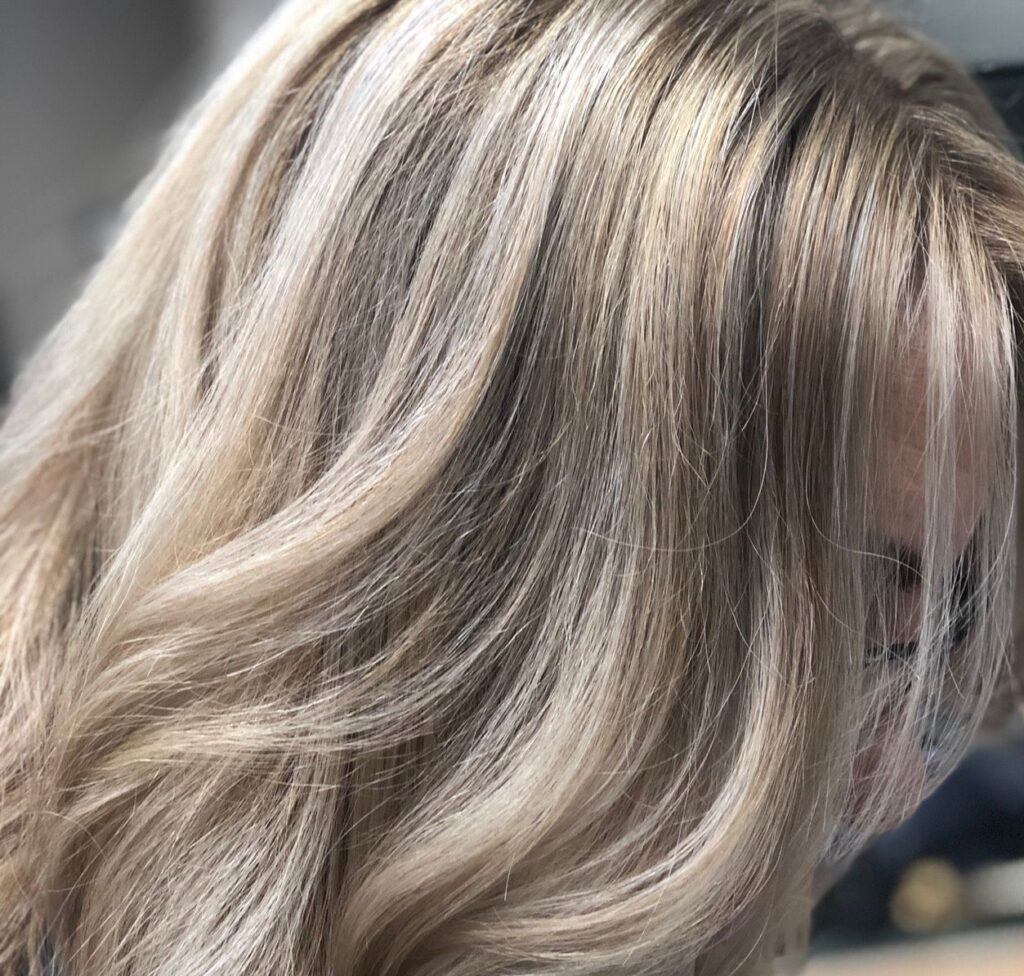 Grey hair? Why not liven it up with an all over application of deposit color only? With a deposit only shade that is lighter than the remaining dark hair, the still dark strands will not lighten yet the white ones will transform into an expensive highlighted look. As the hair grows, the shade will slowly fade which eliminates a regrowth line.
THE CHIC WAY OF GROWING OUT YOUR GRAY HAIR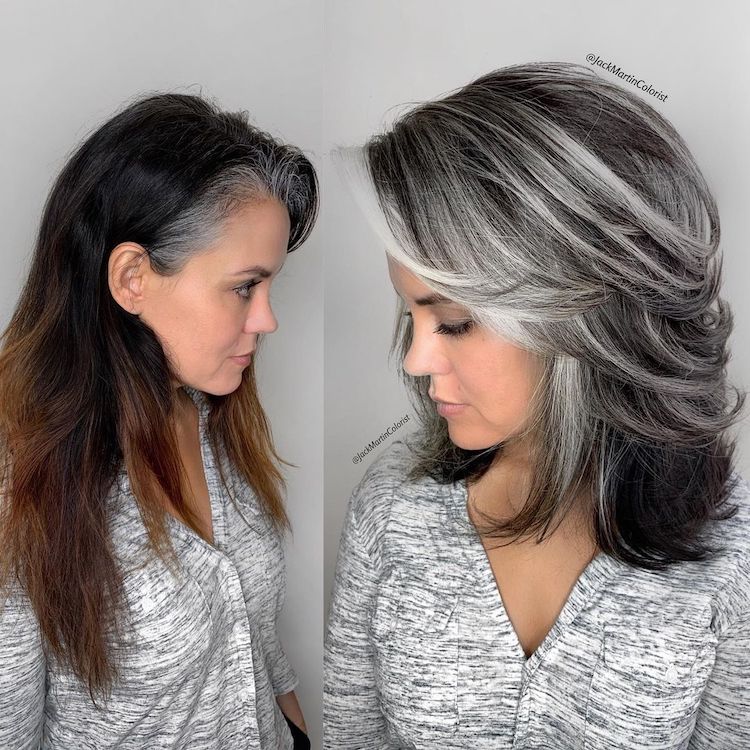 Whether your taste or conservative or daring there is a budget friendly way lift your spirits by enhancing your appearance .