WORLD hair and skin has replaced preservatives such as Parabens with naturally occurring ingredients and compounds. Such as radish root ferment filtrate.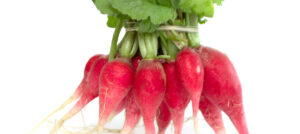 Found in CLEAN hair and skin cleanser, it's an alternative, natural preservative that comes from radishes fermented with Leuconostoc kimchii, a lactic acid bacterium that has been used to make traditional Korean dish, kimchi. During the fermentation process, a peptide is secreted from the bacteria that has significant antimicrobial and anti-fungal properties, is water soluble and biodegradable.
The benefits of using radish root ferment filtrate go far beyond being a preservative, it contributes to in proving the condition of the hair and the skin: A potent anti-oxidant it detoxifies and protects from environmental aggressions, rich in vitamins A & C it nourishes , revitalises and hydrates the skin and the hair.
CLEAN
A multipurpose shampoo and body wash in one that is both effective and safe. It will take two weeks to fully eliminate the residual chemicals and toxins present from the use of mainstream commercial products. Once the hair is restored, YOU will never go back.