It's not just about what makes you look good! Ease of achieving the look, how it will suit your personality, your skin and hair sensibility, maintenance as well as cost are common factors to consider when choosing a colour service.
Now is a perfect time to fine tune the colour of your hair. Make sure that you look at the many factors that need to be considered to end up with the best hair color service choice.
The color of your hair can make your skin look better or give it a sick look. You have to look great even without skin tone correcting make up.
Low maintenance and "no touch" scalp hair colours that are softer, more blended are in the forefront during this still pandemic time.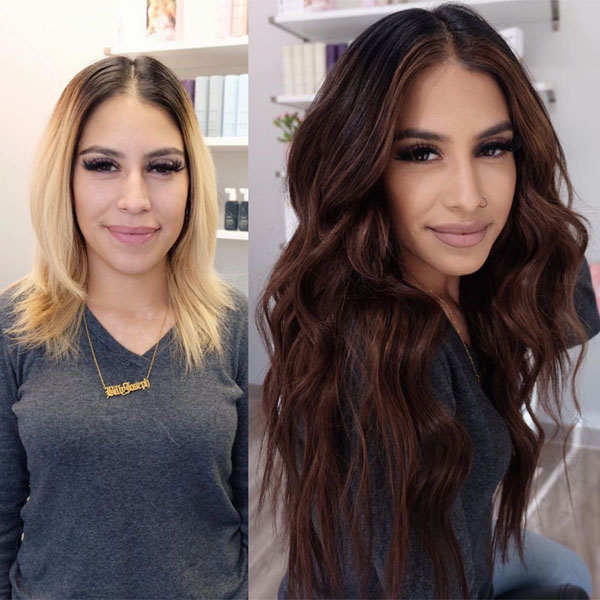 A great way to get this done is with a service called "glazing". This hair color trend got this name because its rich in hue, warm and luminous. No, it's NOT expensive… best of all…. it can be tailored to not show any regrowth as the hair grows.
SHADOW ROOTS BALAYAGE (light) & OMBRÉ (dark)
Great for natural brunettes, or hair with excessive highlights, hair painting is the long lasting, low maintenance service that keeps on being a trend. When the highlights or the lowlights are very delicately blurred towards the head and just heavier and thicker towards the ends, the hair appears to have more movement, looks definitely shinier and the first grays can also be hidden among the multi shaded strands. The natural brunette or greying hair can also be lightened a little bit but not enough to become brassy or show a demarcation line after a few weeks.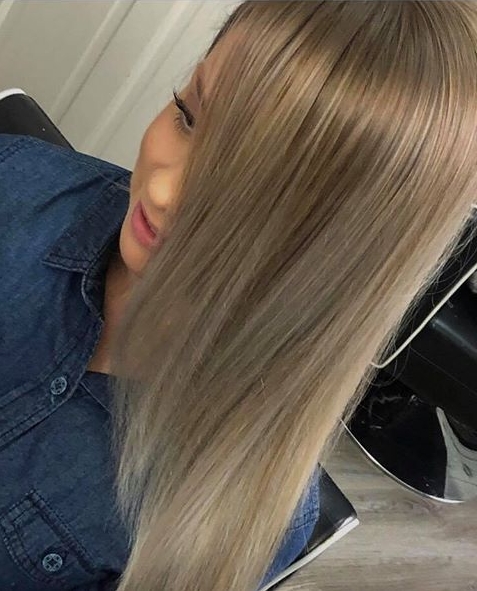 My very favorite dimensional color that requires very little upkeep: the very fine strands of lighter or darker hair add dimension, movement, a look of added thickness and sparkle to every type of hair. Great for any length, fading natural red shades and especially great for fine hair .
RING LIGHTS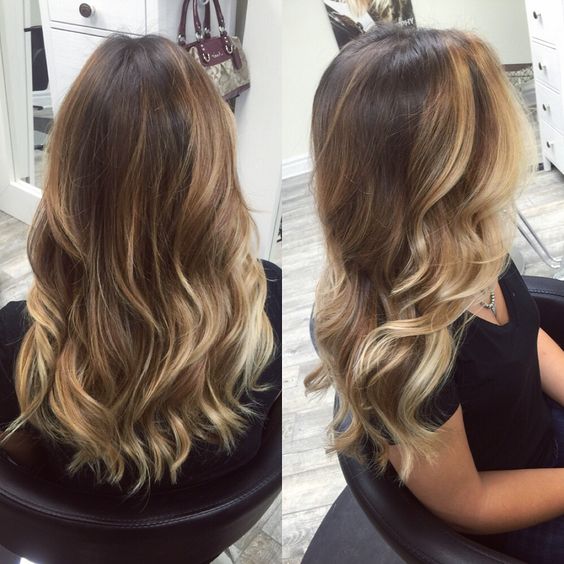 Ring lighting is a technique which involves creating a halo of light to frame the face and really make your features pop. Highlights are strategically placed around the hairline, the sides of the head, and at the nape of the neck, this provides brightness around the face. Some of you may choose to illuminate the face with money pieces or customized with subtle, soft warm copper and caramel shades woven only through the front and sides.